Product Name:

V Type Mixer
Product detail: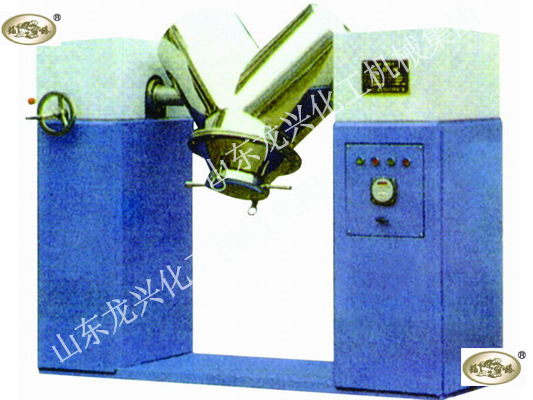 1.Descriptions:
VH (VHJ) Type V-shaped mixer is a new,efficient mixing equipment. VH-type mixer isdesigned in accordance with GMP standard,which is used to evenly mix a varietyof powder, granular materials and humidified materials, and the mixinguniformity is above 99%. Even the amount of the compounding is little,themachine can mix fully.
VH-type mixer is thecompany's proprietary technology products,with the following features: highmixing efficiency, high working efficiency, low labor intensity, and easy operation.
2.Uses:
It is widely used in themagnet, ceramic, chemical, pharmaceutical, animal feed and other industries.
3.Main technicalparameters:


Type

m3

Full Volume

m3

Load Coefficient

Largest Load

(kg)

Cylinder Speed

(r/min)

Motor Power

(kw)

Weight

(kg)

0.5

0.5

0.4

100

15

1.5

750

1.0

1.0

0.4

200

12

3.0

1400

1.5

1.5

0.4

300

10

4.0

1600

2.0

2.0

0.4

400

10

5.0

2000

3.0

3.0

0.4

600

10

7.5

250