Product Name:

Vertical Sand Mill
Product detail: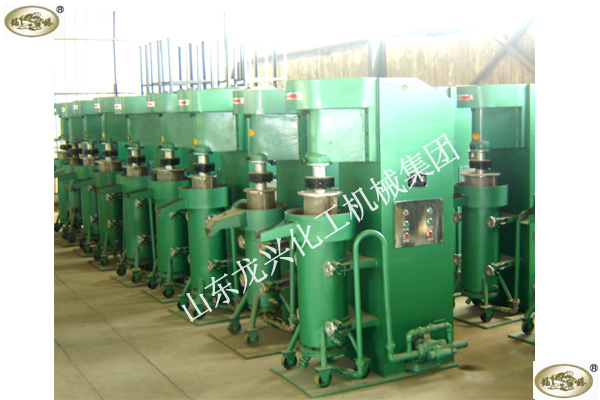 1.Working principles:
The feeding pump is installed inside the sand mill body,and the material is put into the cylinder body from the bottom valve.Then the dispersion axis drives the dispersed plate to rotate so that the grinding balls do drastic movements.Stir by strong power to increase the shearing force of the balls ,then the materials are impacted and sheared by the grinding media.
2.Uses:
The sand mill is widely used to produce architectural coatings, alkyd resins, fuel, printing ink, pesticides,industrial coating paints, anti-corrosive primers, paints for road marking, paper, leather, cosmetics and other chemical industries.
3.Feathers:
According to the user's requirement and the kind of materials ,both the cylinder of the vertical sand mill and the dispersed plate can be made of carbon steel, stainless steel, polyurethane lining and other materials. It can also be made of engineering plastic materials.
The sand mill is easy to operate ,clean and change the colour . Its continuous production is very efficient.
4.Main technical parameters:
Type

SK10

SK20

SK30

SK40

SK80

SK120

Barrel Capacity(L)

10

20

30

40

80

120

Main Motor Power(Kw)

5.5

7.5 11

11 15

15 18.5

22 30

30

Pump Motor Power(Kw)

1.5 3

Dispersion Shaft Speed(r/min)

1290

1030

830

700

Feeding capability(L/min)

2-16

Cooling water energy consumption(t/h)

=1

=1.5

Material Viscosity(pa.s)

<=2

Weight(Kg)

550

750

780

950

1200

2000

Dimension(mm)

L

980

1000

1000

1120

1300

1350

W

550

570

570

700

750

800

H

1700

1750

1750

1960

2230

2500